On Monday, September 6th, 2021 an unknown person or persons unlawfully went upon private property located off Country Lane, Creedmoor, NC and criminally forced entry into the residence.  One Samsung TV, one Apple IPad, numerous rings and other pieces of jewelry, one DeWalt lantern, various household goods and several credit cards were stolen from the location. One credit card was used at the Belk department store located at Triangle Towne Center in Raleigh, where there was video surveillance of possible suspects. The suspects were possibly driving a white Honda Accord.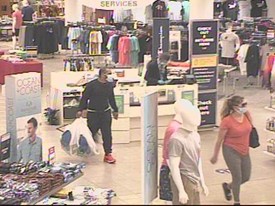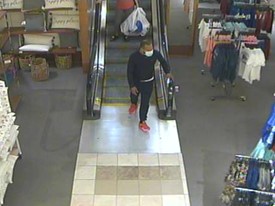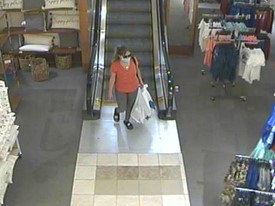 If you have information concerning this incident, please contact the Granville County Sheriff's Office at 919-693-3213 or call Crime Stoppers 919-693-3100.
THE GRANVILLE COUNTY CRIME STOPPERS BOARD OF DIRECTORS HAS AUTHORIZED THE PAYMENT OF A REWARD OF UP TO $1,000 FOR INFORMATION LEADING TO THE ARREST/INDICTMENT(S) OF PERSON(S) RESPONSIBLE FOR THIS CRIME.  IF YOU HAVE INFORMATION CONCERNING THIS CRIME OR ANY OTHER SERIOUS CRIME(S) IN GRANVILLE COUNTY.  YOU ARE ASKED TO CALL THE GRANVILLE COUNTY CRIME STOPPERS IN OXFORD AT 919-693-3100.