On Thursday, April 22nd, 2021 an unknown person or persons unlawfully went upon private property located off Irvin Street off Old NC 75, Oxford, NC and criminally removed one Leonard trailer, and one 2017 John Deere zero turn lawnmower from the location.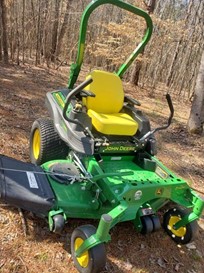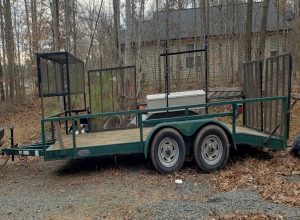 If you have information concerning this incident, please contact the Granville County Sheriff's Office at 919-693-3213 or call Crime Stoppers 919-693-3100.
THE GRANVILLE COUNTY CRIME STOPPERS BOARD OF DIRECTORS HAS AUTHORIZED THE PAYMENT OF A REWARD OF UP TO $1,000 FOR INFORMATION LEADING TO THE ARREST/INDICTMENT(S) OF PERSON(S) RESPONSIBLE FOR THIS CRIME.  IF YOU HAVE INFORMATION CONCERNING THIS CRIME OR ANY OTHER SERIOUS CRIME(S) IN GRANVILLE COUNTY.  YOU ARE ASKED TO CALL THE GRANVILLE COUNTY CRIME STOPPERS IN OXFORD AT 919-693-3100.