Sometime between Wednesday, July 7th and Thursday, July 8th, 2021 an unknown person or persons unlawfully went upon private property located off US Hwy 15 S., Oxford, NC and criminally removed four small engines used for air compressors from the location.
The Wisconsin Robin brand model WI-390 and Wisconsin Robin brand model S14D are pictured below: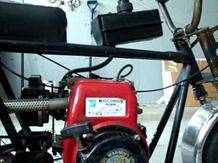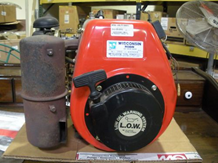 If you have information concerning this incident, please contact the Granville County Sheriff's Office at 919-693-3213 or call Crime Stoppers 919-693-3100.
THE GRANVILLE COUNTY CRIME STOPPERS BOARD OF DIRECTORS HAS AUTHORIZED THE PAYMENT OF A REWARD OF UP TO $1,000 FOR INFORMATION LEADING TO THE ARREST/INDICTMENT(S) OF PERSON(S) RESPONSIBLE FOR THIS CRIME.  IF YOU HAVE INFORMATION CONCERNING THIS CRIME OR ANY OTHER SERIOUS CRIME(S) IN GRANVILLE COUNTY.  YOU ARE ASKED TO CALL THE GRANVILLE COUNTY CRIME STOPPERS IN OXFORD AT 919-693-3100.