On September 1st, 2022, a report was filed with the Granville County Sheriff's Office in reference to larceny after breaking and entering from multiple vehicles in the parking lot of Mount Energy Elementary School in Creedmoor. Surveillance footage shows the possible suspect vehicle being a black Honda with front end damage. The vehicle was last seen leaving the school on Hwy 56 and turning left onto Hwy 15 S.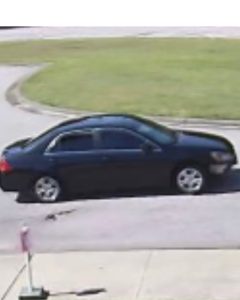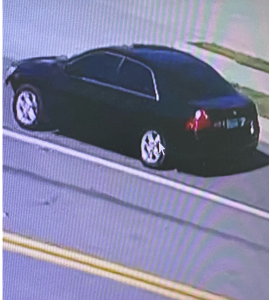 If you have information concerning this incident, please contact the Granville County Sheriff's Office at 919-693-3213 or Granville County Crime Stoppers at 919-693-3100.
THE GRANVILLE COUNTY CRIME STOPPERS BOARD OF DIRECTORS HAS AUTHORIZED THE PAYMENT OF A REWARD OF UP TO $2,000 FOR INFORMATION LEADING TO THE ARREST OR INDICTMENT OF PERSON(S) RESPONSIBLE FOR THIS CRIME. IF YOU HAVE INFORMATION CONCERNING THIS CRIME OR ANY OTHER SERIOUS CRIME(S) IN GRANVILLE COUNTY, YOU ARE ASKED TO CONTACT GRANVILLE COUNTY CRIME STOPPERS AT 919-693-3100. ALL TIPS AND REWARDS REMAIN ANONYMOUS.