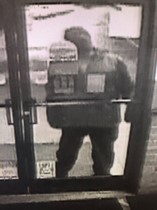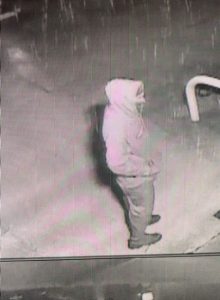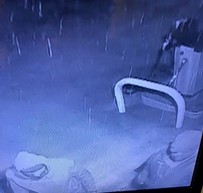 Sometime during the early morning hours of Friday, February 12th, 2021 two unknown males went upon the property of Wilton Food Mart Citgo located off NC Hwy 96 S., Franklinton, NC and criminally forced entry into the building causing property damage. A security video shows that the males did not enter the store and fled the scene after opening the door. One male was wearing a Champion hoodie and gloves, the other male was wearing a ski mask, camouflage one piece outfit and gloves.
If you have information concerning this incident, please contact the Granville County Sheriff's Office at 919-693-3213 or call Crime Stoppers 919-693-3100.
THE GRANVILLE COUNTY CRIME STOPPERS BOARD OF DIRECTORS HAS AUTHORIZED THE PAYMENT OF A REWARD OF UP TO $1,000 FOR INFORMATION LEADING TO THE ARREST/INDICTMENT(S) OF PERSON(S) RESPONSIBLE FOR THIS CRIME.  IF YOU HAVE INFORMATION CONCERNING THIS CRIME OR ANY OTHER SERIOUS CRIME(S) IN GRANVILLE COUNTY.  YOU ARE ASKED TO CALL THE GRANVILLE COUNTY CRIME STOPPERS IN OXFORD AT 919-693-3100.