GRANVILLE COUNTY CRIME STOPPERS:  Through personal visits to each precinct and law enforcement station, Granville County Crime Stoppers honored the 2020 Law Enforcement Officers of the Year during the month of October, which is Crime Prevention Month.
Nominated by their superiors for outstanding job performance and work ethic, officers recognized represented the Town of Butner, the City of Creedmoor, the Granville County Sheriff's Office, the City of Oxford, the Town of Stem and the Town of Stovall. Due to COVID-19 mass gathering restrictions, the plaque presentations, usually held during the annual Crime Stoppers Banquet, were made at each site by Granville County Crime Stoppers President Frank Sossamon.
Law Enforcement Officers of the Year for 2020 included: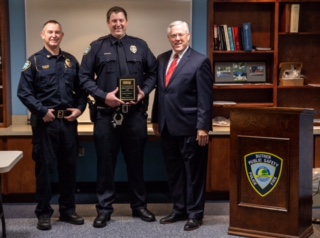 Andrew Spritzer, Butner Public Safety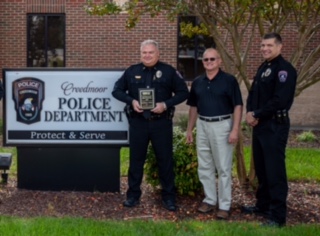 Lt. Thomas A. Wallace, Creedmoor Police Department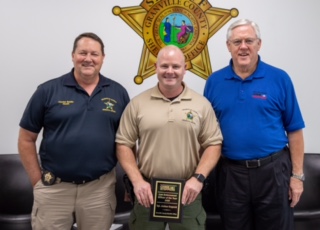 Sgt. Joshua Coppock, Granville County Sheriff's Office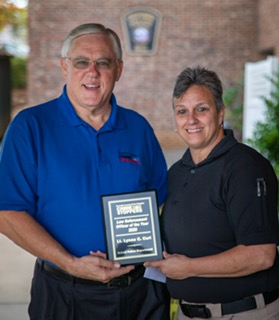 Lt. Lynn Curl, Oxford Police Department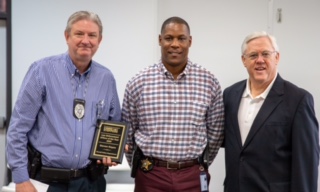 Steven Hayes, Stovall Police Department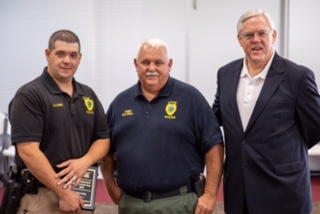 Jay Long, Stem Police Department
The purpose of Granville County Crime Stoppers is to help make Granville County a safer place to live, work, and raise a family by assisting law enforcement in the fight against crime. Crime Stoppers is comprised of members of the community, law enforcement agencies, the media and businesses, working together to help solve crimes. Citizens are encouraged, through cash rewards and a promise of confidentiality, to provide information leading to the arrest and indictment of criminals. Each law enforcement agency in Granville County is an important part of the local Crime Stoppers organization.
To provide helpful, anonymous information regarding crime in Granville County, call the Crime Stoppers tip line at 919-693-3100 or the Granville County Sheriff's Office at 919-693-3213.