On May 18, 2023, the Granville County Crimestopprs held their 5th Annual Golf Tournament at the South Granville Country Club. Thirteen (13) corporate sponsors, eighty (80) hole sponsors, and twenty-nine (29) golf teams participated in this annual fundraiser. 
Altec
Cable Pavement Marking
Carolina Sunrock
Cozart & Edwards, PA of Creedmoor
Creedmoor Drug
Currin Dental Lab
Granville Health System
Jim Wrenn, Attorney
Masonic Home for Children
Mize Gravel
Riggs-Harrod Builders
Tabbs Creek Animal Hospital
Wilkinson Law, PA
---
All Paws Cremation, Inc.
Archer Wilkins
C&P Body Shop
Bail Bonds by Kendra Henderson
BBQ Barn
Becky Richardson
Bedrock Concrete Crushing
Bojangles
Butner Car Service, Inc.
Carol's Hairstyling
Century 21 - Hancock Properties
CertainTeed (2)
Cheek General Contractors
Chey Chey's Grooming LLC
Choice Automotive
Chris Smoot
Daniels Surplus
David Smith
Dickerson's Service Center
District Attorney Mike Waters
EB Harris
Edmundson & Burnette, LLP
Edward Jones • Oxford
El Rio-Butner/Creedmoor
Enon Electric (2)
Evans Management
Family Diner
Fidelity Bank-Oxford
Frank Sossamon
Gentry-Newell-Vaughan Funeral
Georges Restaurant
Gil-Man's
Golden Skillet of Henderson
Gran Co Board of Commissioners
GranCo Diversified
Granville Gun Works (2)
Gregory Knott Photography
Hicks Koinis Law
Home Credit of Henderson
Home Plate Restaurant
Homestead Steakhouse
James Epps • Nationwide
Jerry's Collision Center
Jim Smith
John Hardy
Joshua Lawler
Larry Mitchell Insurance
Lewis Electric Oxford
M&H Tires
Maria Parham Medical Center
Mark E. Bostic, DDS
Matt Harrison
Mule Town Veterinary Hospital
Nathan Garren
Next Door Radio
Oxford Ace Hardware
Pat Currin Construction
Paula Ellington
Peggy Greene
PLUMBSERVE
Providence Baptist Church WOM
Quality Drugs
Randy Clark - JWR Services
Ron Daniels, Realtor/Auctioneer
Sabrine Dean--TravelVerse
Secure Storage
Shearin's Tire
Shelliotts Enterprise (2)
Sossamon Funeral Home-Henderson
Springfield Angus
State Farm, Blake Burd
Vanco Equipment Services/Henderson
Vickie Smoak
Winston, Williams, Creech, Evans
---
LUNCH SPONSOR
CHICK-FIL-A of HENDERSON-Susan Rogers Faulkner
SNACK SPONSOR
M. R. WILLIAMS of HENDERSON-Lawson Williams
The winners for the 8 o'clock tee times were: First Place-Carolina Sunrock: Second Place-Mize Gravel; Third Place-Bobby Jackson Team.  The winners of the 1 pm tee times were: First place-Hound Dog; Second Place-Rooker's Aces; Third Place-Farm Bureau of Oxford.
Granville County Crimestoppers Golf Tournament 8am Winners
1st Place Carolina Sunrock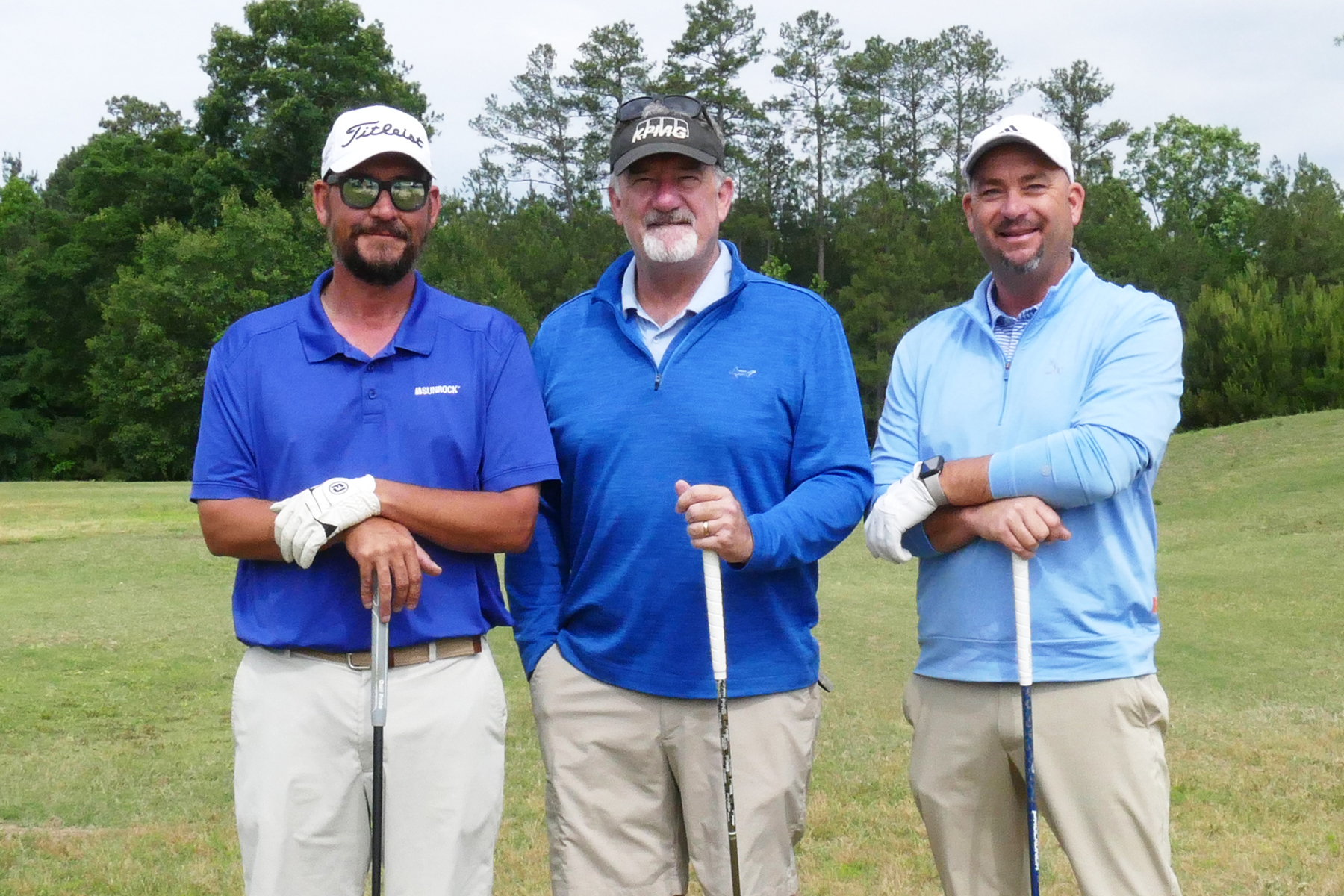 2nd Place Mize Gravel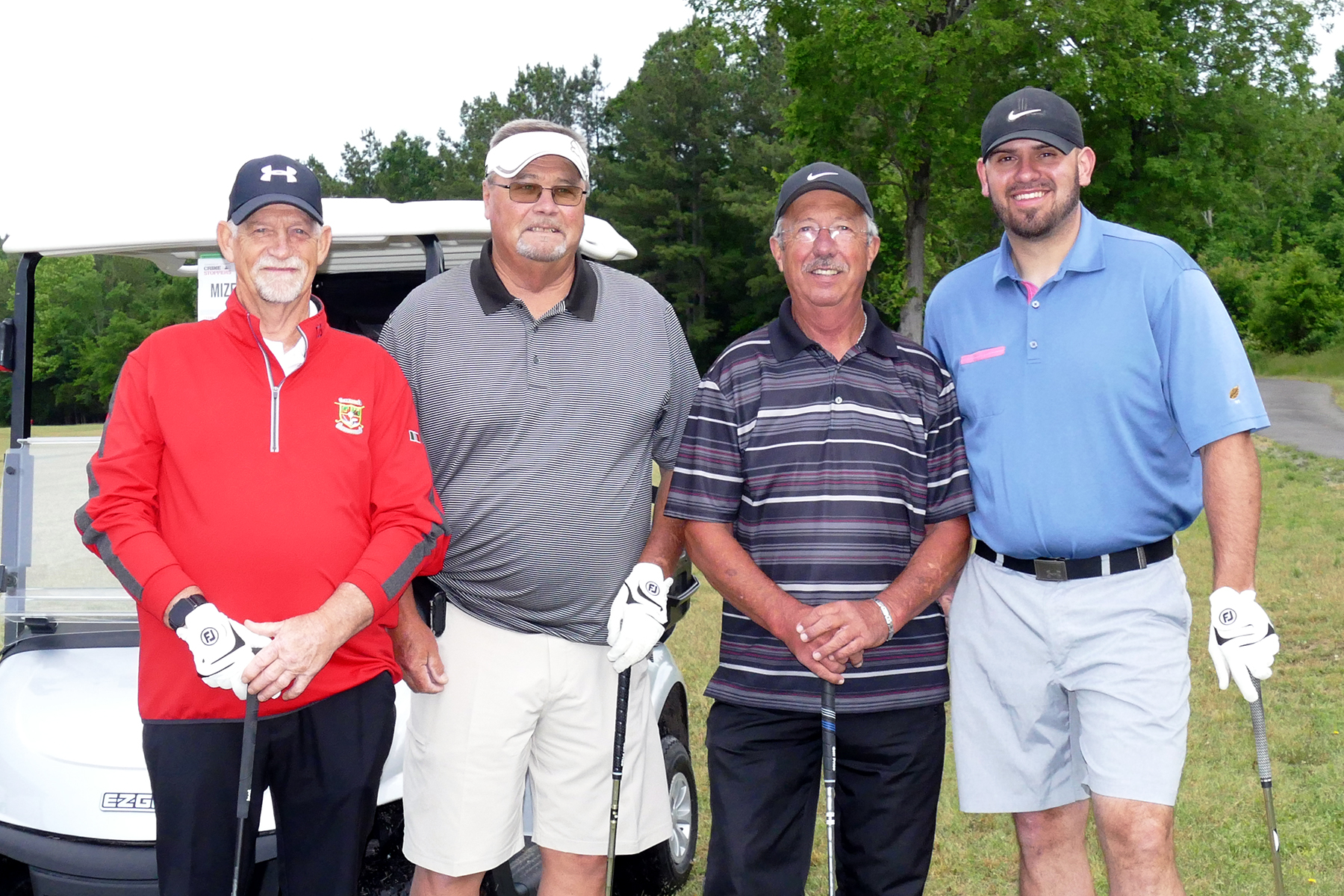 3rd Place Bobby Jackson Team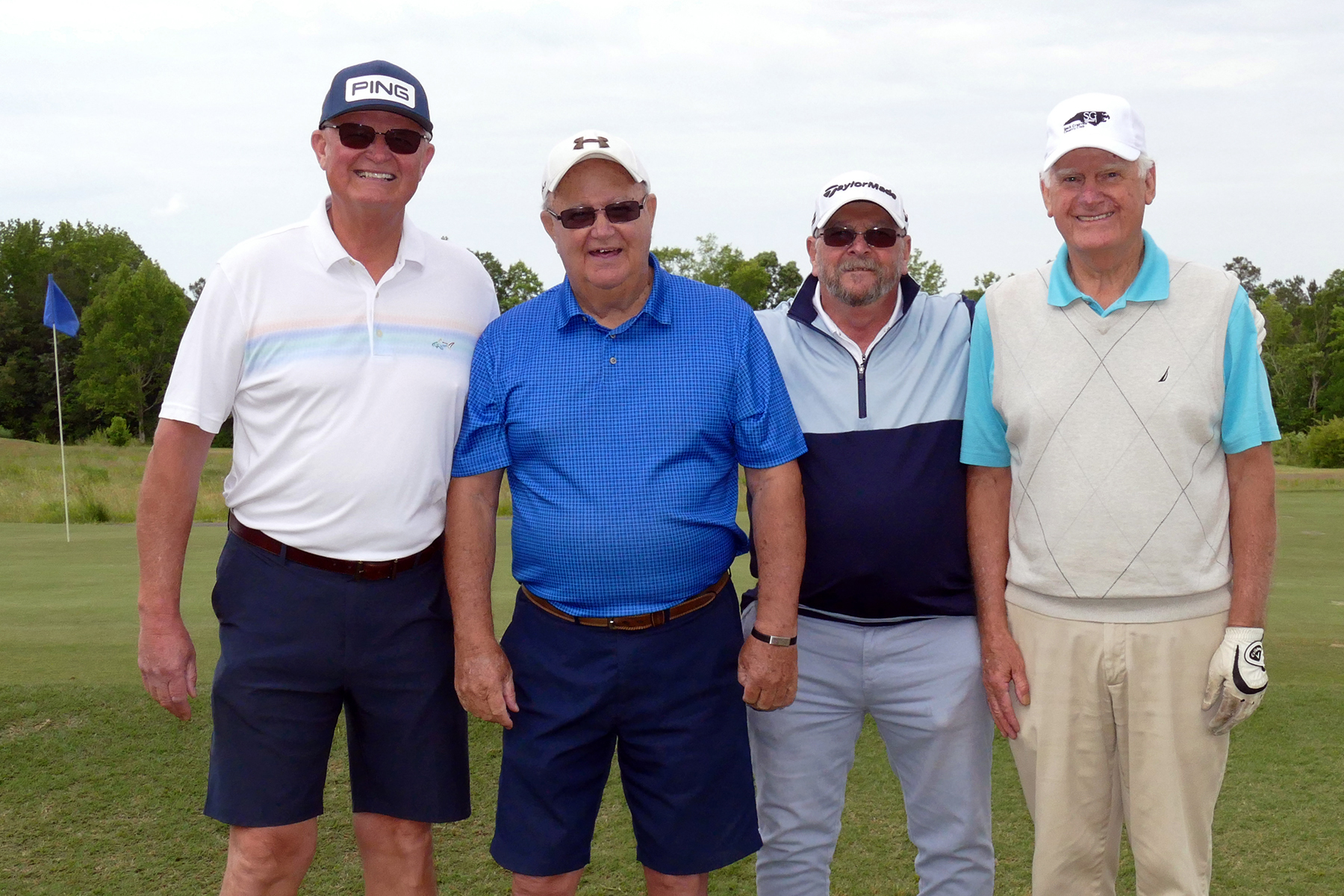 Granville County Crimestoppers Golf Tournament 1pm Winners
1st Place Hound Dog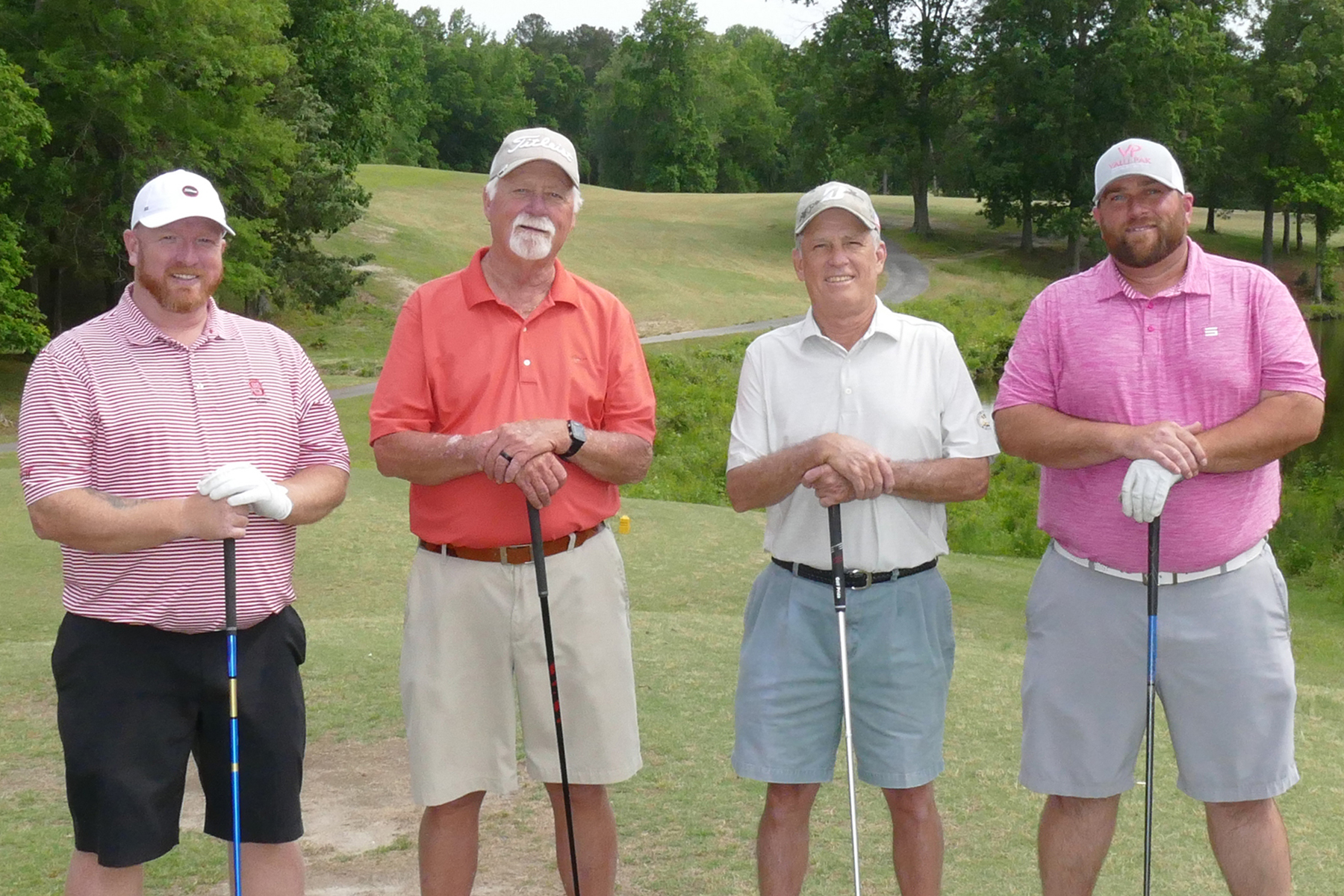 2nd Place Rookers Aces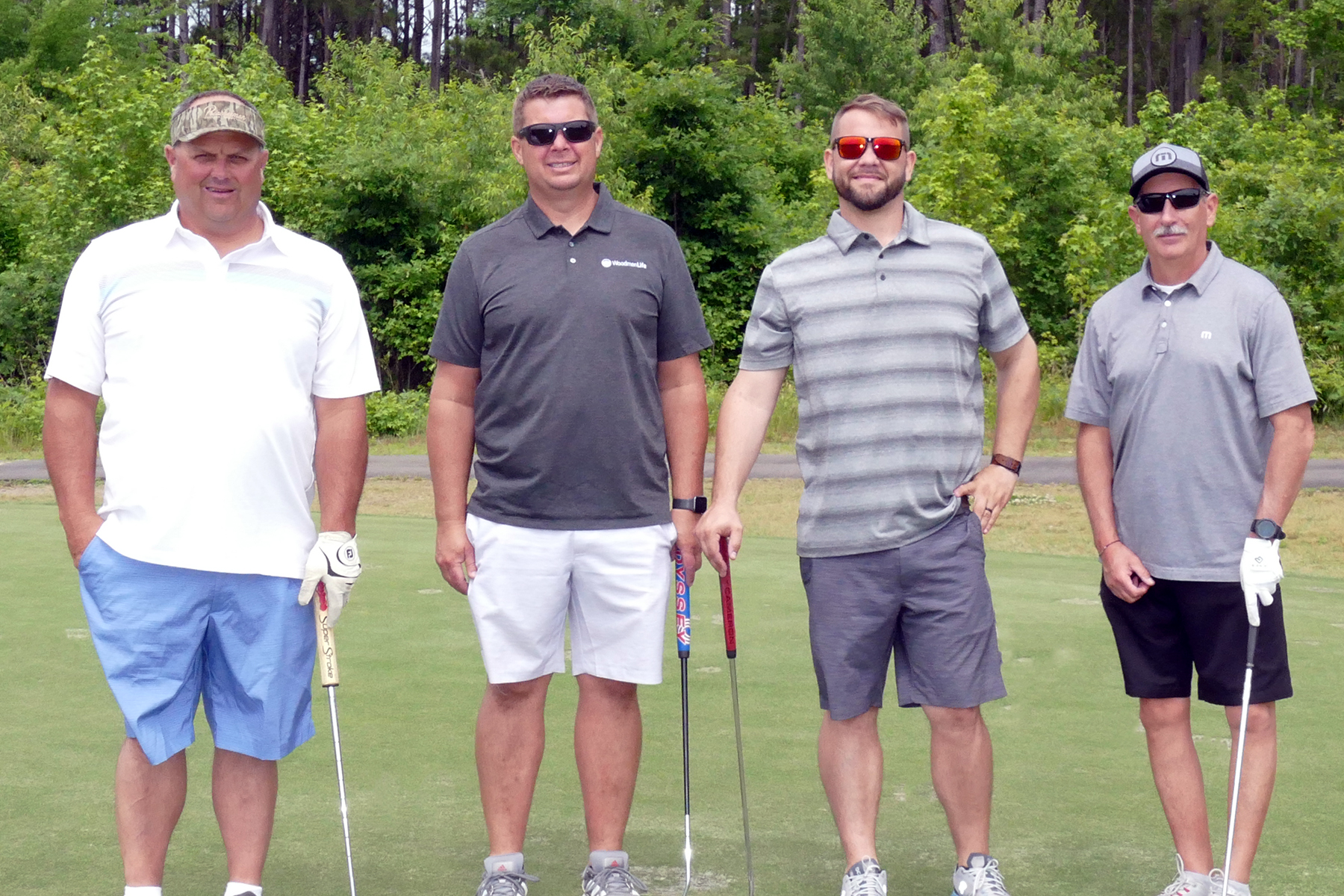 3rd Place Farm Bureau Oxford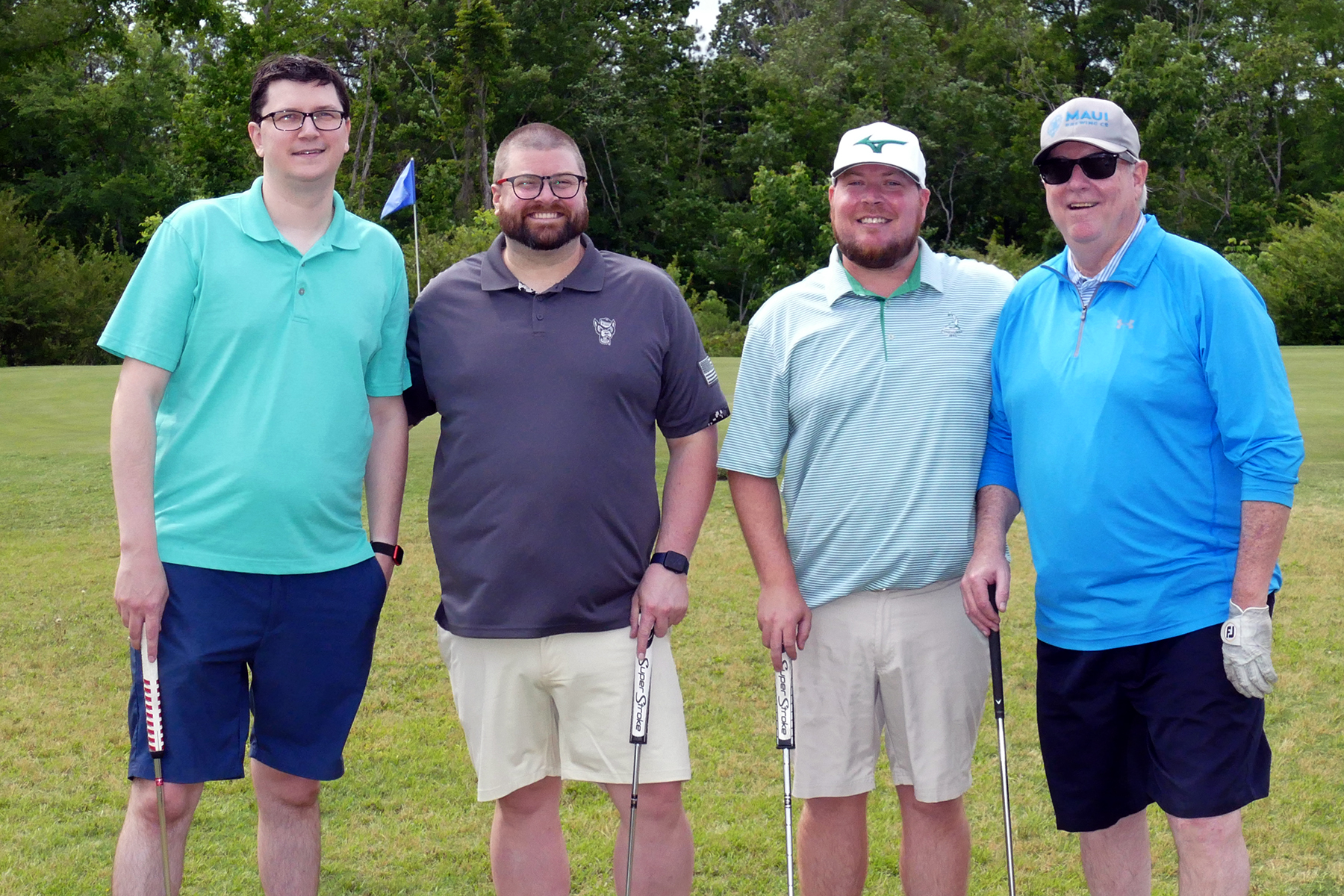 Granville County Crimestoppers Golf Tournament Volunteers
Chick-Fil-A of Henderson provided lunch, M. R. Williams of Henderson and anonymous donors provided snack bags for the golfers, South Granville Country Club provided a well-prepared golf course, and numerous Crimestoppers volunteers assisted Bobby Wheeler and Cindy Smith, our golf event chairmen, with preparing for and organizing the event.  As our only  fundraiser of the year, it enables Granville County Crimestoppers to carry out our mission of: assisting law enforcement in solving crimes by offering anonymous rewards; raising awareness of criminal activity; recognizing and supporting our law enforcement personnel and promoting cooperation among Granville County citizens, the media, and our law enforcement personnel.
Crimestoppers Golf Volunteers with Chick-fil-A Cow