On October 2nd, 2022, numerous reports were filed with the Granville County Sheriff's Office in reference to vehicle break-ins in the area of NC 96 N, Oxford. The suspect vehicle is a dark in color 4 door car, possibly a 2011 Hyundai Sonata, with damage to the driver's side tail light area and the right front hub cap is missing. The vehicle is occupied by several subjects wearing masks that are possibly armed.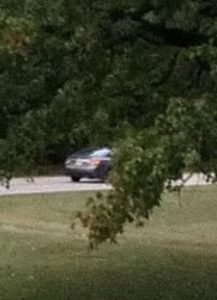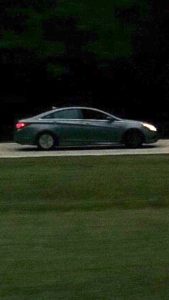 If you have information concerning this incident, please contact the Granville County Sheriff's Office at 919-693-3213 or Granville County Crime Stoppers at 919-693-3100.
THE GRANVILLE COUNTY CRIME STOPPERS BOARD OF DIRECTORS HAS AUTHORIZED THE PAYMENT OF A REWARD OF UP TO $2,000 FOR INFORMATION LEADING TO THE ARREST OR INDICTMENT OF PERSON(S) RESPONSIBLE FOR THIS CRIME. IF YOU HAVE INFORMATION CONCERNING THIS CRIME OR ANY OTHER SERIOUS CRIME(S) IN GRANVILLE COUNTY, YOU ARE ASKED TO CONTACT GRANVILLE COUNTY CRIME STOPPERS AT 919-693-3100. ALL TIPS AND REWARDS REMAIN ANONYMOUS.